Recently I had a chance to speak with Shyaka Charles, the General Manager of 250Startups. It offers 6 months of acceleration and incubation programme for local startups in Rwanda. It plays a major role in fostering tech startups and innovation Kigali, the capital of Rwanda.
But it is more than a startup incubator. It also trains local young students by connecting them with tech founders so that the students are exposed to the startup world and solve real-life challenges. I found this approach unique. It seems to be a combination of Demola and Kiuas in Finland.
How did you get involved in 250Startups?
I completed my bachelor's degree at the National University of Rwanda in 2018, but I have started the journey of supporting a startup since 2016 when I was offered the opportunity to help N-frnds with their operation in Rwanda. The company developed a hybrid, multi-product network which connects small retailers and consumers with consumers good brands and financial institutions. This experience piqued my interest in helping innovative businesses, therefore, I decided to volunteer for the Rwanda ICT Chamber to better understand local startups in Rwanda.
Rwanda ICT Chamber is founded in 2011, an arm of the Private Sector Federation (PSF) of Rwanda. It is a private member-based organization that works closely with the Rwandan government and their different active bodies. Its goal is to help member companies to grow their business nationally and internationally. I worked for the ICT Chamber on various projects especially with early-stage business, this offered me a better understanding of the challenges that early-stage business face in Rwanda and what we can do to support them.
One challenge is to support the early-stage business to reach to the growth stage and to become investable. When ICT Chamber decided to launch the initiative of 250Startups to address this issue, I jumped at the opportunity and worked my way up to become the General Manager. It was called 100Startups in the beginning, but later we decided to change it to 250 because it is our country calling code.
How is 250Startups being funded and what were the challenges in the early days?
We reached out to different government bodies to seek funding. It turned out that the Japanese government here in Rwanda is particularly interested in the development of the ICT sector.
Therefore, the Japan International Cooperation Agency (JICA) funded the 250Startups initiative in 2017 which allowed us to kick off in June 2018. JICA is currently funding all of our activities but this will cease to occur next year so we are now looking for different raising funds. For instance, we are looking to offer consultancy services.
At the beginning of 250Startups, we faced the challenge of filling the skill gap between the founders and what the market needs. The education system in Africa is currently failing in providing the practical skills that one needs to start a company.
For example, the founders may have innovative technical solutions, but may not have the marketing and sales skills to take the product into the market. Without gaining tractions from the market, it can be difficult for startups to secure funding. Our goal is to equip the founders with the right skills so that they can achieve success.
What kind of startups is your team looking for and what training do you offer within 6 months of incubation?
In the beginning, it was hard to attract startups because we were not known. On average, we received around 30-50 applications. We focused only on agriculture and education at first because the government has a certain priority in helping these two sectors.
But now we are open to startups in all sectors and we started to build our reputation in the local ecosystem. When we opened up our application in April 2020, we received 75 good quality applications by the end of May. We select 10 teams to join the cohort.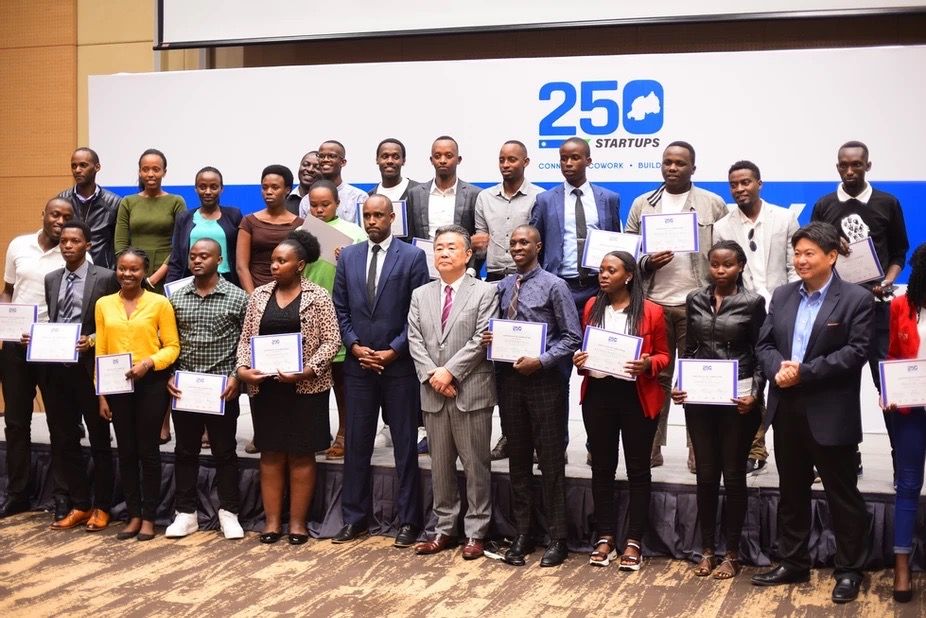 To be accepted to our cohort, we review the following criteria: first, the startup should have an innovative tech solution. Second, we look into scalability, can this solution can be applied in the international market.
Third, we evaluate the founding team, do they have the motivation and skills to build a great business. Finally, we evaluate the prototype. We do not require the team to have their final product ready but we require the team to have the skillset to improve upon their product.
The 6 months training sessions consist of four parts.
Firstly, product development for both hardware and software. We take them through the design thinking training and help them build the minimum viable product.
Secondly, market intelligence. For example, the startups are given a certain allowance so that they can visit potential clients in Rwanda.
Thirdly, customer acquisition. We teach them how to acquire customers effectively through different channels.
Finally, we provide them knowledge on finance, legal issues, and intellectual property so that they know how to make a financial projection, negotiate their investment terms, and protect their IP.
Your team does not only train the founders, but you also train local students in finance and law? Tell us more about it.
Finance and law are large parts of the business world. To train up the Rwandan business leaders of tomorrow, we opened up an application for the university students to join our incubator program.
Therefore, each team has four people, two founders, and two students. This approach benefits both the early-stage startup founders and young students: the tech founders can get professional help from young talents in finance and law, while the students can have the chance to work on real-life business cases.
Almost all of our students got jobs, some even landed jobs in major multinational companies, after going through our program. This program has become quite sought after, as in our current cohort, we received 70 applications from law students and 100 from finance students.
In our previous cohort, some of the students were deeply inspired by the founders and even decided to start up their own companies after graduation. We are even thinking to turn this into a business idea itself!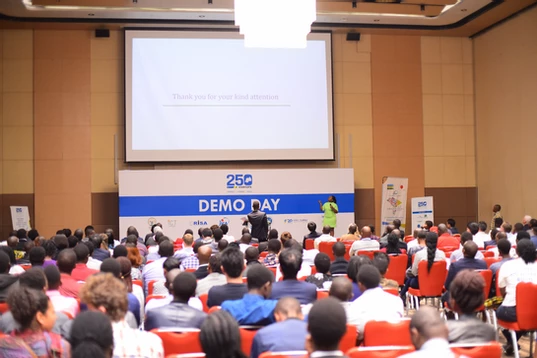 What are some innovative startups in 250Startups?
We have a few interesting startups in our portfolio with the first one being Automated and Integrated Cooperative Operations System (AICOS). It was created by two Software Engineering students from the Adventist University of Central Africa (AUCA), Frank Muhiza (23), and Brice Muvunyi (22). AICOS is a digital system that allows cooperatives to manage their members' information and financial reporting transparently.
Another startup in our portfolio is O'Genius Panda which has received an investment from Japan. This startup features user-friendly experiments that allow for a better understanding of complex scientific details. By putting this option of education into the hands of educators and their students, they provide an environment for everyone to grow and thrive.
How would you describe the entrepreneur scene in Rwanda and what are the challenges to building a thriving local startup ecosystem?
Rwanda has a very conducive environment for business. For example, you can register a company within 6 hours which is free of charge.
As a small nation, all the organizations that support small businesses are close to each other. The Rwanda development board is only a few blocks away to the Minister of Youth, and down the road, you can see the Minister of ICT, people can easily approach to these organizations and have their questions answered quickly.
With only 12 million people, this is also an ideal test market for creative ideas before scaling your business to the international market. It is not surprising to see multinational companies set up offices in Rwanda, such as the Mara phone which set up launch high-tech smartphone factories and produce the first-ever "Made in Africa" smartphones.
The government of Rwanda wants the country to become the knowledge hub. Currently, there are more than 14 incubators/hubs running because we want to support innovation.
The entrepreneurial scene is growing and there are more relevant initiatives in supporting entrepreneurship, for example, the government has established a special fund and grant to support creative ideas in supporting youth and women. Our team is also working on the Startup Act so that we can further promote innovation and entrepreneurship at a national level.
However, there are also limitations and the greatest of all is the mindset. It involves two different aspects.
First, the mindset of local young people. We run different workshops at high schools and universities. There is nothing wrong with pursuing a career in a bigger corporation, but we want to change the mindset of how young people perceive of starting their own business. We want to help them understand it is possible to explore a creative business solution even if you are only a student.
Second, the mindset of local and international investors. I've seen too often that the investors shy away from the early-stage business even if the company has great product and team.
Early-stage startups are certainly risky, but we hope that they, for example, the high net worth individuals, will consider taking calculated risks and investing in small companies.
I am positive about the future of 250Startups. The long-term vision is to support more than 100 startups by 2025 and help each of them grow to achieve 50 million USD in revenue.