Recently I had a chat with Mignane Diouf, the founder of Afrikmart, a early stage Senegalese company with a mission to improve farmers' lives. His stories helped me understand the challenges of the Senegalese farmers. The company is currently fully funded by the founders and it has already started to generate revenue.
💡
Afrikamart connects fruits, vegetables and cereals producers with local and international B2B buyers.
How did you end up in the agriculture sector?
As I was growing up, I was introduced to many enriching opportunities that I used to further my education. My education was built from a mesh of different cultures and it allowed me to spend time in Belgium, Senegal, France, and China, gaining an advantage that very few people have. This gave me the ability to leverage these experiences and deliver innovative businesses to people of all backgrounds.
My time in France was where I began my experience in entrepreneurship and I started my own IT consultancy fueled by my curious mind and desire to build something benefiting others; I ran the business for almost three years. However, this proved to not be as challenging as what I was looking for.
I began to search elsewhere. This elsewhere came to me in a discussion that I had with my younger brother, who was delving into import and export business practices between Africa and China.
He told me that a Chinese client had asked him for 6000 tonnes of peanuts. This is not a surprising request considering that China has been the main buyers of Senegalese peanuts since 2014. According to the Chinese embassy in Dakar, Senegal exported 100,000 tonnes of peanuts to China in 2015, rising to 200,000 tonnes in 2019. The question now becomes where can we source the peanuts that the consumers demand.
In order to answer our question, my brother and I decided to look deeper into the agriculture supply chain and logistics sector. We found that nearly 70% of the working population is involved in the agrifood industry with 57% of these jobs being agriculture oriented.
Due to these high statistics, we interacted with a lot of farmers and found quite the multitude of problems, such as: sourcing, quality control, and digital payment. This was the moment where I began to envision that a platform would potentially be an easier endeavor, thus Afrikamart.com was born. The purpose of Afrikamart was to connect producers of fruits, vegetables, and cereals with local and international B2B buyers.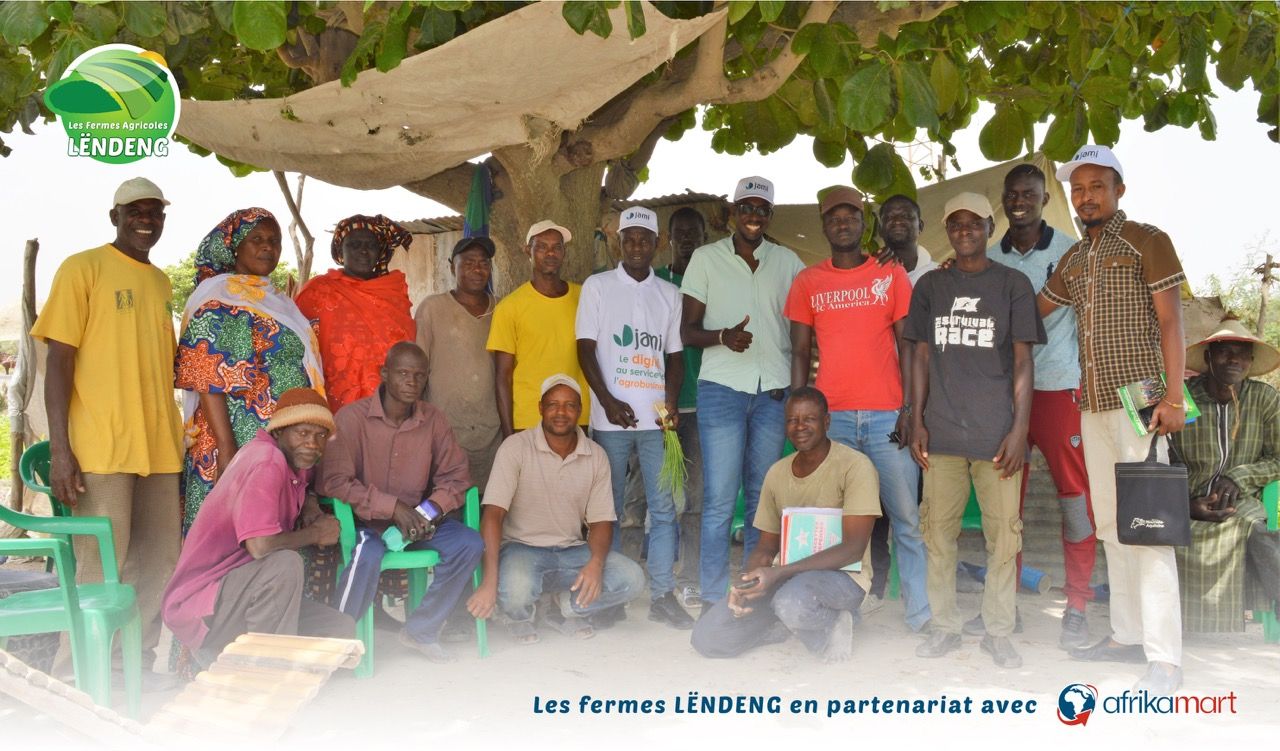 What were the challenges in the early days?
When we began the launch in 2018, we started with a web platform accompanied by a simple mobile app in order to organize and mediate the distribution of products between the farmers and B2B buyers.
However, we faced many challenges. For example, people were required to pay to join the platform. But the farmers that we were trying to reach were not as digitally oriented as what we had hoped for, with only 50% of mobile penetration in West Africa.
Although mobile usage rates are rising, most farmers wanted a physical connection to establish trust, and this led to a drastic decline in our outreach capabilities.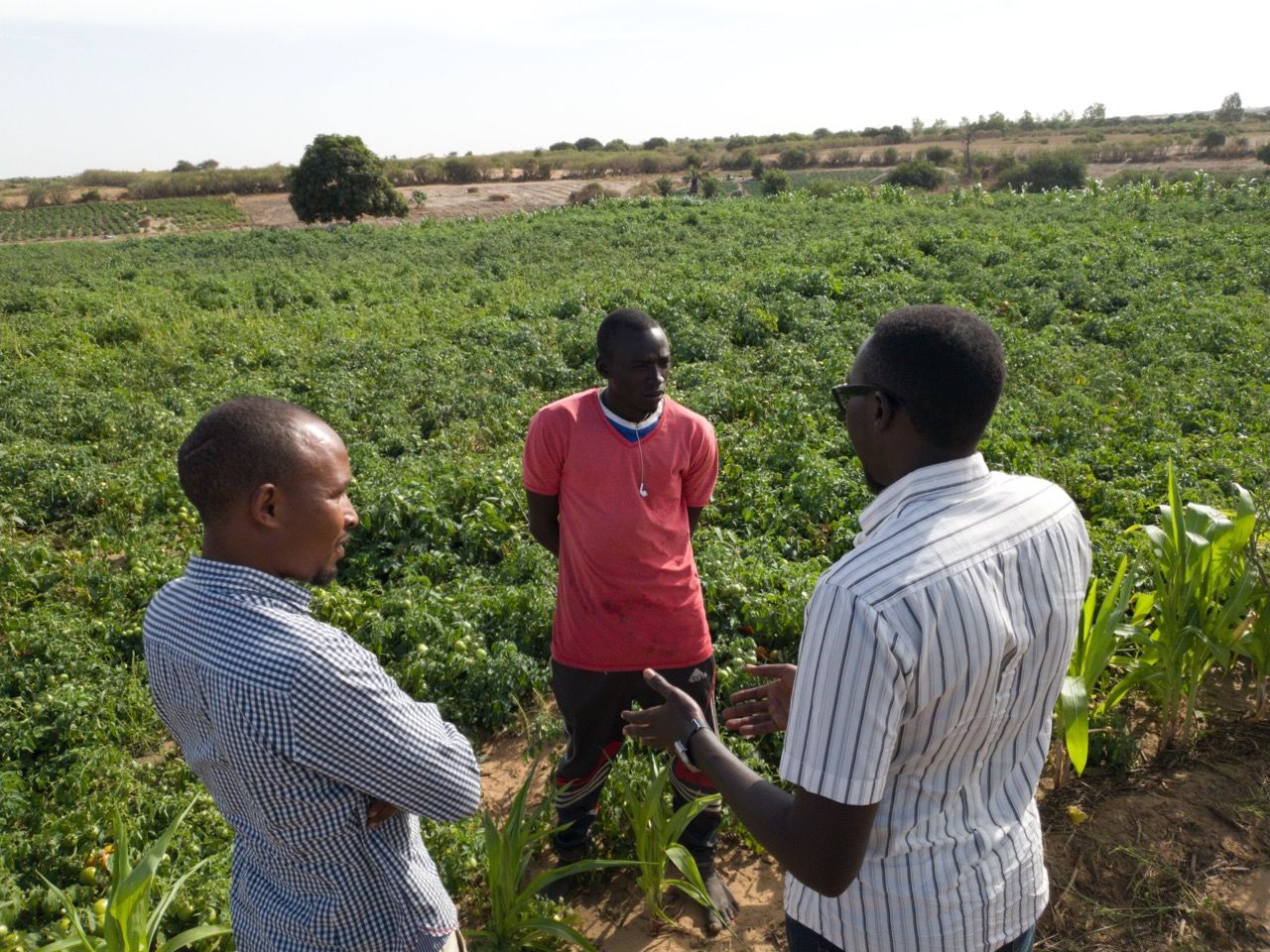 We rectified this problem by removing the payment requirement and allowing sellers and buyers to interact without interference. Yet, the clients were hesitant in making deals in our platform.
Some obstacles that we ran into included not having a payment escort system which resulted in clients worrying about scamming, logistical troubles, and not getting provided with export assistance.
These problems made us realize that a pure marketplace may not be the correct approach. After putting some considerations into the problems that we were facing, we extended a new offering to the clients.
How does Afrikamart help the local farmers and buyers?
First of all, we hired field agents who are responsible for bringing farmers to the platform and checking the quality of the delivered and produced goods.
Our field agents collect various information about the farm which we then can use to check the farmers's production forecast and contact farmers with our needs, such as the price we are buying for, and when collection will be. We pay our farmers on a weekly basis working up to triweekly payouts, which builds our overall reliability.
In traditional situations, the farmers have to harvest the products and then go directly to the market. This results in them losing potential profit from having to sell what they have immediately, due to not having proper storage capabilities. Our services completely eliminate this occurrence and allow farmers to maximize their profit.
Specifically, we give farmers the ability to plan ahead and organize their production. We inform our clients weeks in advance, that we are in need of a certain amount of an X product at a Y price. By working with a reliable buyer, farmers are able to have more visibility in what is upcoming.
Secondly, we offer farmers a higher price for their products because we are able to eliminate the middleman. With us being the only intermediary, we have a higher margin of profit that we can extend to the farmers.
This is of extreme importance to us due to these small-scale farmers being the building blocks of our society. 80% of what we eat comes from them and yet they are the ones living in poverty.
As for the B2B buyer side, we are currently focused on working with supermarkets. The supermarkets require the suppliers to send in bids every week. It is our job to secure prices from the farmers that will offer consistency to the supermarkets for consumer purchase.
We also ensure that the quality of the products is up to our high standards and consistent, while handing all of the paperwork needed to transport the goods from the seller to the buyer.
How has the business being affected by Covid-19?
The first thing we focused on was cereal products in Senegal and we shortly expanded to the vegetable market. By the end of 2019, we had collaborated with nearly 400 suppliers and have delivered 365,000kg of vegetables in four cities within Senegal for an annual turnover of 270,000 Euros with 45 recurring customers.
The Coronavirus pandemic has had a substantial impact on our business. We were planning on directing our focus to supplying to restaurants, which could not be completed.
All of our logistics are currently outsourced for the protection of ourselves and others. Once the situation declines in severity, we will continue offering in house logistic services and partnering with other logistic service providers.
In May of 2020, we received a total of 214,770kg in purchase orders, but due to the pandemic only 53,814kg were delivered.
Previously, we had a goal to raise 500,000 Euros, but currently, we are looking to raise 35,000 Euros in financing to consolidate our gains and rise to our full potential.